Message from the Chairperson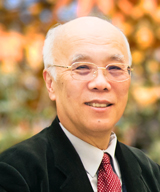 Keiji Tanaka
The metropolis of Tokyo is the nerve center of Japan. Developing Tokyo into a healthy welfare city will therefore go a long way toward building a prosperous future for Japan. The mission of the Tokyo Metropolitan Institute of Medical Science (TMiMS) is to promote research in the life and medical sciences to protect the lives and health of Tokyo citizens, with the goal of improving the health, medical care, and welfare of this metropolitan city. It is well known that Japan has the most rapidly ageing society in the world. Tokyo, which reflects Japan itself, is undergoing a steady increase in cancer and infectious diseases, which pose a threat to humanity, as well as lifestyle-related illnesses, neural and mental disorders, and various other health problems. Naturally, conquest of all of these diseases is a common goal of all humankind, and considerable efforts have been made at the national level. Even so, because Tokyo is one of the largest civilized cities in the world, it is also essential for the Tokyo Metropolitan Government to take the initiative in this endeavor. Besides, Tokyo has numerous problems unique to megacities. For instance, many people suffer from rare and intractable diseases that researchers often overlook. TMiMS has been actively working on these important problems, promptly and practically addressing health-related issues with the aim of protecting the health of numerous Tokyo citizens.
By the way, I am of the opinion that "research represents culture". Accordingly, TMiMS aims to be acclaimed both academically and culturally for the knowledge and wisdom of its excellent researchers, with the ultimate goal of becoming a symbol of the culture of Tokyo, the foremost megalopolis in the world. Academic research is often roughly divided into top-down, exit-oriented applied research (of immediate use) and bottom-up, future-oriented fundamental research (seemingly not of immediate use). Balancing these two research strategies, TMiMS endeavors to operate the organization in a flexible manner in order to achieve additive and synergic effects. In fact, these two research strategies are not incompatible, but can work in a cooperative and harmonious manner. Throughout the history of science, we can find numerous examples of seemingly useless research suddenly becoming useful, resulting in great service to society.
Our medical researchers are energetically pursuing their research day and night to develop preventive medicine and new therapeutic methods to protect citizens' health in the future. While TMiMS naturally takes on the role of educating young researchers who will help develop human knowledge and wisdom, it also seeks to generate concrete research findings that contribute to social prosperity. Accordingly, all the staff members of TMiMS are working on life science research, ranging from fundamental to practical, making the most of cutting-edge technologies to achieve their specific goals. It is vitally important that TMiMS grow to be the world's top-notch research institute, and advancing and enriching its research power will eventually create an institute capable of rendering wide-ranging services to society. To this end, the entire staff of TMiMS will strive as one to help pursue incomparable fundamental research and pass the benefit of its research findings on to society, while recruiting and educating talented people to build up momentum.
We look forward to your further guidance and encouragement, which are indispensable for the further development of TMiMS. Thank you in advance for your continued support.