Roles of the DOCK-D family proteins in a mouse model of neuroinflammation
Summary
The DOCK-D (dedicator of cytokinesis D) family proteins (DOCK9, DOCK10 and DOCK11) are atypical guanine nucleotide exchange factors whose functions are not well-explored (Figure 1). Kazuhiko Namekata and his colleagues at Visual Research Project in Tokyo Metropolitan Institute of Medical Science demonstrated that DOCK10 regulates the severity of neuroinflammation in a disease model of multiple sclerosis (MS).
<Title of the paper>

Roles of the DOCK-D family proteins in a mouse model of neuroinflammation.

<Journal>

Journal of Biological Chemistry
DOI:10.1074/jbc.RA119.010438
https://www.jbc.org/content/295/19/6710
Details
The research group examined the effects of DOCK-D family proteins by generating three mouse lines in which DOCK9 (DOCK9-/-), DOCK10 (DOCK10-/-), or DOCK11 (DOCK11-/-) had been deleted (Figure 1). Interestingly, no developmental abnormalities were found in these knockout mouse lines. When experimental autoimmune encephalomyelitis (EAE), a mouse model of MS, was induced in these mice, clinical symptoms and inflammation in the spinal cords and optic nerves were ameliorated only in DOCK10-/- mice compared with wild-type (WT) mice (Figure 2). The number of T cells, B cells, macrophages, microglia and astrocytes were decreased in the lesion site of DOCK10-/- EAE mice. In addition, the migration abilities of macrophages (Figure 3) and microglia were impaired in DOCK10-/- mice. Furthermore, production of C–C motif chemokine ligand 2 (CCL2) was reduced in DOCK10-/- astrocytes compared with WT astrocytes. Taken together, these findings suggest that DOCK10 plays roles in both immune and neural cells during neuroinflammation and inhibition of DOCK10 might represent a potential therapeutic target for managing MS.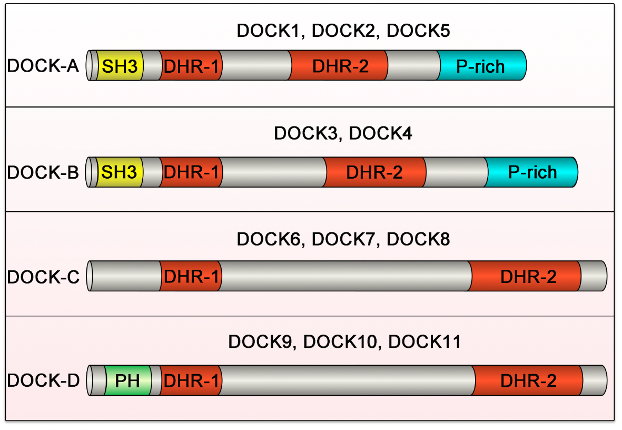 Figure 1 The domain structure of DOCK family proteins.
All DOCK family proteins have DHR-1 and DHR-2 domains. The DOCK-A (DOCK1, DOCK2 and DOCK5) and DOCK-B (DOCK3 and DOCK4) subfamilies possess an SH3 domain at the N-terminus and a proline rich (P-rich) region at the C-terminus. The DOCK-C (DOCK6, DOCK7 and DOCK8) and DOCK-D (DOCK9, DOCK10 and DOCK11) subfamilies possess neither the SH3 domain nor the P-rich region, but the DOCK-D subfamily proteins possess a PH domain at the N-terminus.

Figure 2 Reduced clinical scores in DOCK10-/- EAE mice.
The severity of EAE, as indicated by clinical scores, is significantly decreased in DOCK10-/- EAE mice (red) compared with WT EAE mice (black).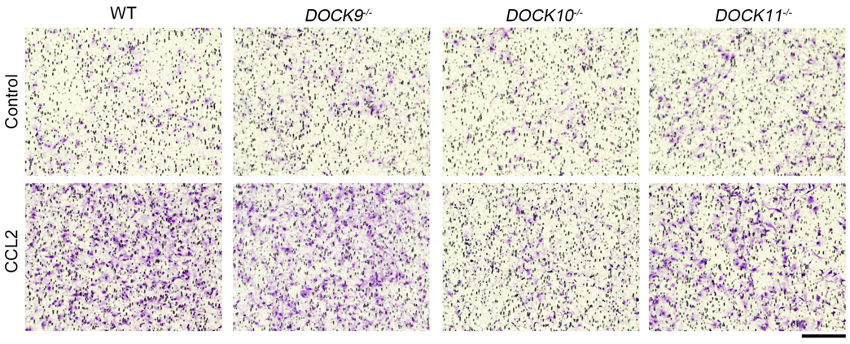 Figure 3 Migration ability of DOCK10-/- macrophages is impaired.
CCL2-dependent migration ability was examined by counting the number of cells (macrophages; purple spots) that have migrated through the membrane using a Boyden chamber assay. Migration ability of DOCK10-/- macrophages was significantly lower than WT macrophages.